Blossom is here and it's early! Thanks to the lovely hot sunny weather over the Easter weekend the trees have been encouraged to get a move on and start blooming much earlier than last year. We had anticipated hosting our Blossom Farm Walks 2022 in May again but we've had to revise our thinking and bring everything forward a couple of weeks this year. As well as being earlier we've also decided to host 2 walks this year as it was so popular last year.
This is your chance to go on a guided tour of our beautiful orchards while they're in bloom. It is a glorious sight and not to be missed! Alex hosts the walks and explains everything you could possibly wish to know about apples and trees, bees and other wildlife. Grant will also be on hand to tell you about making our ciders (without giving away too many trade secrets!) and offer tastings of ciders and apple juices after the walk.
You'll also have the chance to take a case or two away with you (at prices below our website). We'll even pop them straight into your car boot!
The dates we have chosen are this Thursday 21st April and next Wednesday 27th April.
Arrival time will be from 5.30pm and we'll set off on the walk at 6pm.
On arrival follow the signs around the one way system to the car park. A member of the Charrington's team will be in the car park to welcome you and show you to the start point for the walk.
There will be a brief introduction and health and Safety talk before we set off.
If you arrive late please wait in the car park and someone will collect you and take you to catch up with the group.
Please don't wander off on your own at any time. We are a working farm and tractors and other machinery may be in action at any time on the farm or in the orchards.
The walk will last about an hour or so (depending on how carried away Alex gets!).
The weather forecast is dry and mild and the ground is relatively firm but please wear suitable layers and walking shoes.
During blossom we have bee hives placed strategically around the orchards. We will point these out during the walk. Please respect the bees as they go about their important work and keep a safe distance.
After the walk, we will hold a cider and apple juice tasting session. This will probably last half an hour (depending on how carried away Grant gets!)
We'll finish up between 7.30-8pm (although you'll be able to leave anytime after we return from the walk).
We'll be taking orders during the tasting session and will load into the car boot on your way out. If you walk to the farm rather than drive, we'll deliver locally to you for free.
Children and dogs are welcome if they're well behaved and kept on leads (the dogs, not the children!).
If you would like to attend please book your visit and confirm to us the date and number in your party so that we can prepare accordingly and have enough cider and juice chilled ready for tasting. You can either email hello@charringtonsdrinks.com or go to our website and use Contact Us
We look forward to welcoming you to our farm for our guided Blossom Farm Walks 2022. It really is a beautiful time of year in the orchards and we hope you'll join us for what's always a very fun and informative stroll.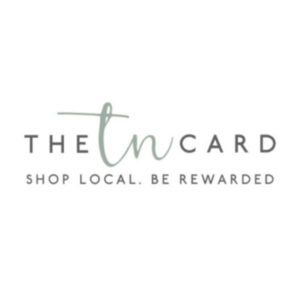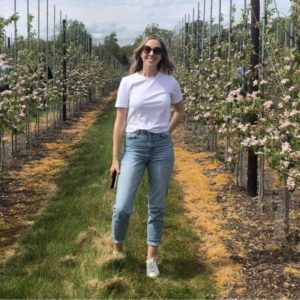 The TN Card is a local shopping loyalty card and we've been a member from its beginning 2 years ago. Again this year we will also be hosting a special orchard walk just for TN Card members with exclusive offers and some giveaways. This will be at 3pm on Saturday 7th May (the timings will be different but the format will be similar to that described above). TN Card Founder Jess will be here to help us with our hosting duties (hopefully it'll be t-shirt and sunglasses weather again this year!?).
For full details and to book your place on the TN Card Springtime Walk:
https://www.eventbrite.co.uk/e/springtime-walk-at-charringtons-tickets-310585980027
Not a TN Card member yet? Want to join for lots of special offers from independent local shops, cafes, producers and more?