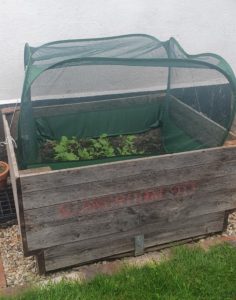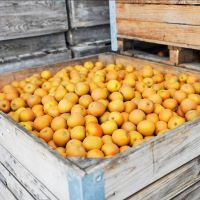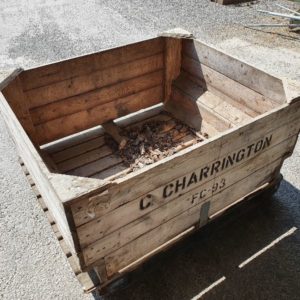 APPLE BINS
We have a selection of old apple bins. They are called "well based bins" as they are picked up with side forks but can easily have a pallet underneath. Being older they are 40*48″ or roughly 1200 x 1000mm in modern parlance.
They make great free standing tree pots, wood stores, raised veg and herb gardens and the more adventurous carpenters among you can even make them into fantastic seats and tables.
If you are interested, please let us know. We'd recommend you pop in to choose them as they are rustic and weathered by years of use. These older bins will last longer than any new bins we buy as they are so well made but they are definitely well loved and well used.
Want to find out more? You can use the form opposite or just give us a call.
+44 (0)1892 72 2372 (option 2 for sales)
Charrington Fruit Farms,
Cryals Farm, Matfield,
Tonbridge, Kent. TN12 7HN.
Please only visit by appointment as we need a forklift to select and show you the bins.